Here are the Disney gems we've reviewed!
Or click
here
for the complete list of reviewed movies.
Toy Story (1995)
Woody (Tom Hanks), a traditional pull-string talking cowboy, has long been the favourite of Andy's toys. Quick to calm the other toys anxieties about being replaced by new arrivals, Woody finds his own status as favourite toy in jeopardy upon the arrival of Buzz Lightyear (Tim Allen)- the coolest space action figure ever made. A series of events leave Buzz and Woody lost in the outside world with only each other. The two rivals face many hardships along the way and must learn to work together if they have any chance for survival. The two toys form a genuine friendship as try to find their way home before Andy moves to a new home.
Meet the Robinsons (2007)
Lewis, a brilliant inventor, meets a mysterious stranger named Wilbur Robinson. Wilbur whisks Lewis away in a time machine and together they team up to track down Bowler Hat Guy in a showdown that ends with an expected twist of fate.
Hocus Pocus (1993)
Hocus Pocus stars Bette Midler, Sarah Jessica Parker, and KathyNajimy as the Sanderson Sisters. Executed 300 years ago for the crime of witchcraft, the sisters are inadvertently resurrected by young Max Dennison (Omri Katz). The sister waste no time continuing their evil plan to suck the life out of children in order to attain eternal youth and beauty. Now Max must work with his little sister Dani (Thora Birch), his classmate Allison (VinessaShaw), and an immortal black Cat named Binx to save the children of Salem from the witches.
The Watcher in the Woods (1980)
The Curtis family move into a new home in the English countryside. As soon as they arrive the teenage daughter Jan and her little sister, Ellie, start to experience strange happenings. The two become involved in a supernatural mystery involving the daughter of Mrs. Aylwood, the owner of their residence. Jan bears a striking resemblance to Mrs. Aylwoods daughter, Karen, who disappeared inside a chapel near the village 30 years ago.
The Parent Trap (1998)
Identical twins, separated at birth and each raised by one of their biological parents, discover each other for the first time at summer camp and make a plan to bring their wayward parents back together.
The Little Mermaid (1989)
A mermaid princess makes a deal with an evil sea-witch in order to meet the human prince on land that she has fallen in love with.
The Nightmare Before Christmas (1993)
Bored with the same old scare-and-scream routine, Pumpkin King Jack Skellington longs to spread the joy of Christmas. But his merry mission puts Santa in jeopardy and creates a nightmare for good little boys and girls everywhere!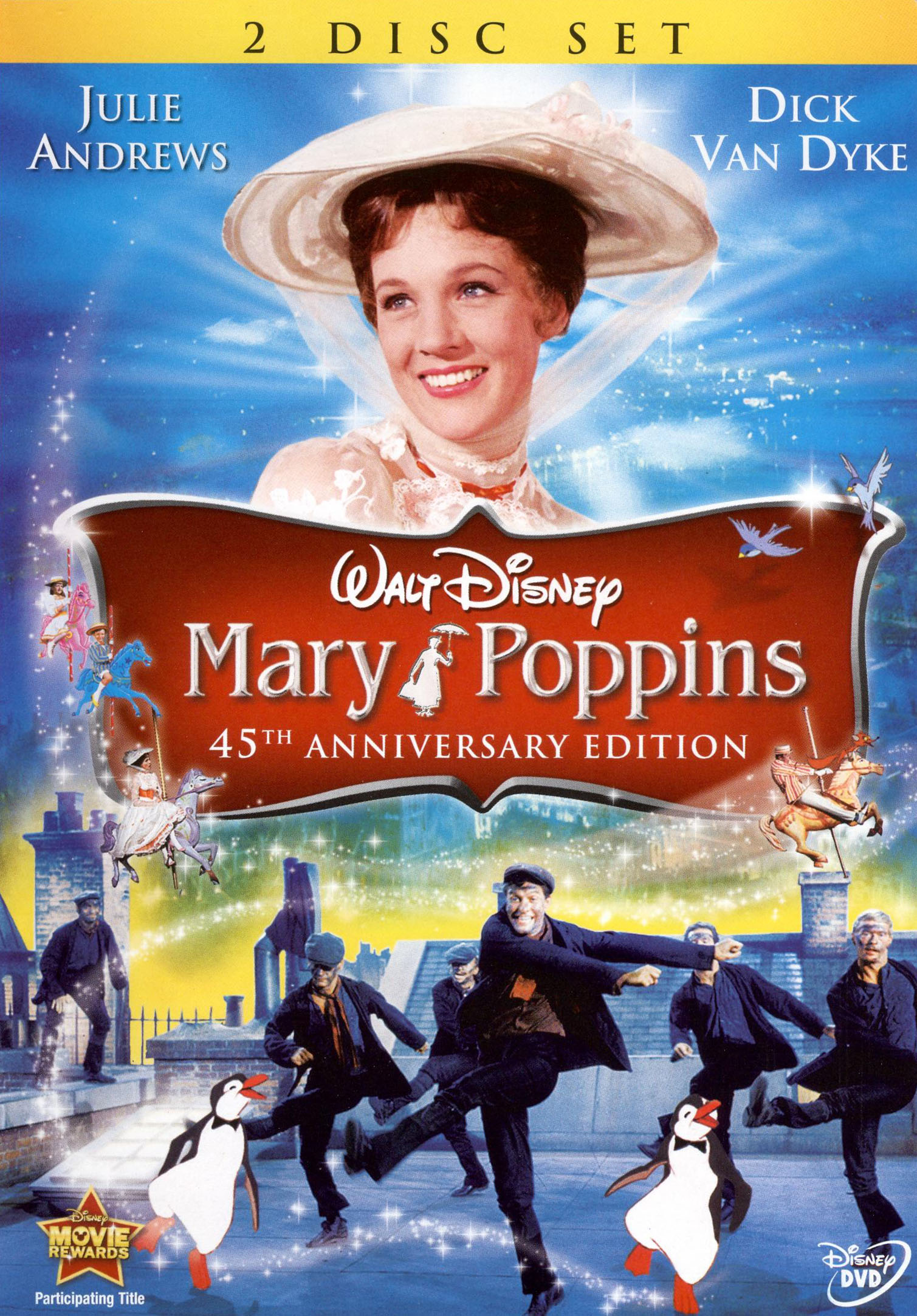 Mary Poppins (1964)
A magic nanny comes to work for a cold banker's unhappy family.