Looking for a particular movie? These are the ones we've reviewed so far!
Or click
here
for the complete list of movies.
(500) Days of Summer
(500) Days of Summer
stars Joseph Gordon-Levitt as Tom, a greeting card writer who becomes infatuated with a fellow coworker Summer, played by Zooey Deschanel. This film charts the 500 days of their relationship from Tom's perspective.
50/50
stars Joseph Gordon-Levitt as Adam, a relatively happy radio journalist whose life is turned upside down with the discovery that he has contracted cancer. The movie follows Adam's struggle with his new-found disease and how his relationships with family and friends become affected.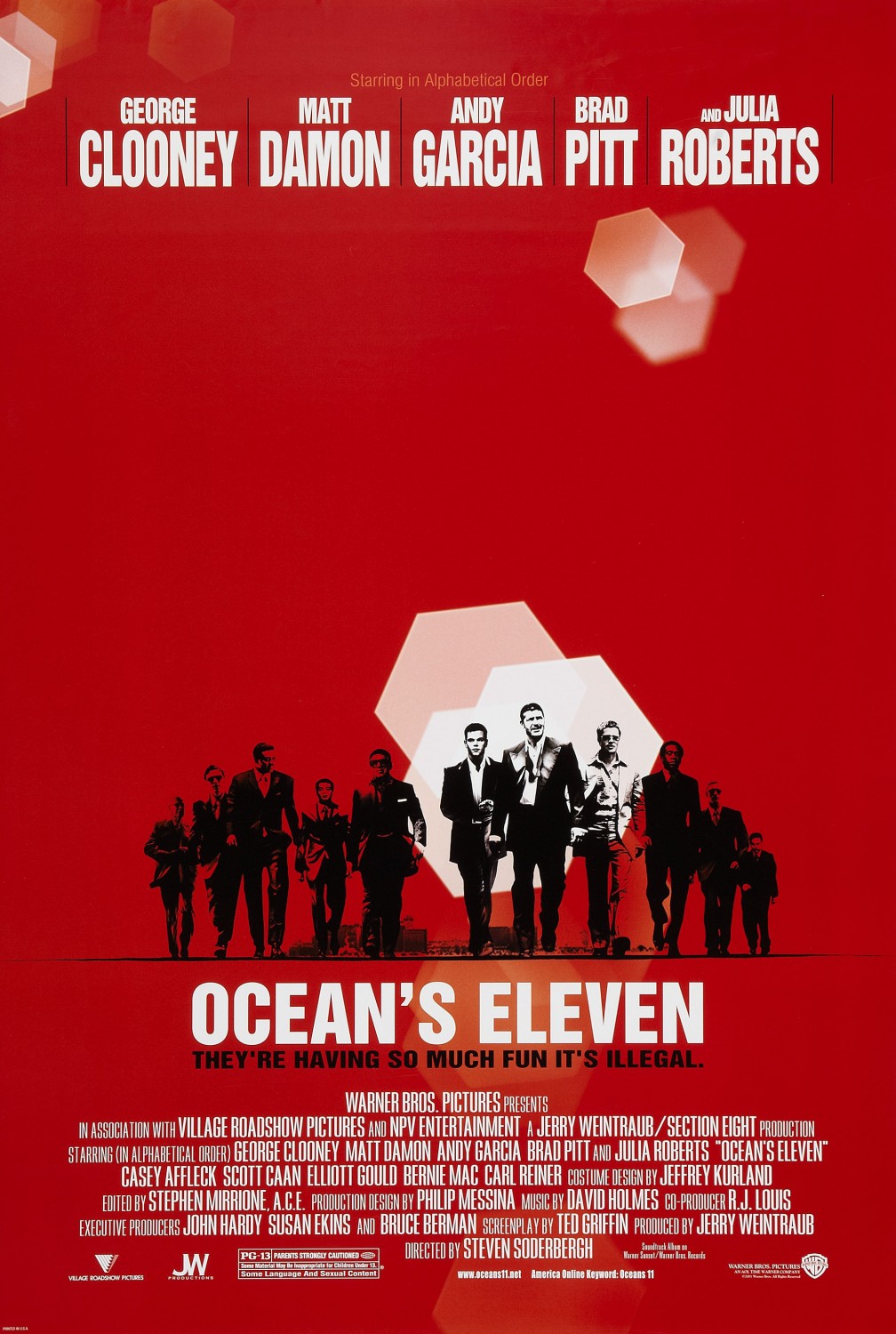 The Ocean's trilogy consists of three films: Ocean's Eleven, which is a remake of the 1960 film of the same name, and its subsequent sequels Ocean's Twelve and Ocean's Thirteen. The films star George Clooney as Danny Ocean, a thief who enlists Rusty Ryan, played by Bad Pitt, and a group of criminals to participate in various heists throughout the three films. The criminal team, known as Ocean's Eleven, is composed of an ensemble cast of celebrities including Matt Damon, Don Cheadle, and Bernie Mac.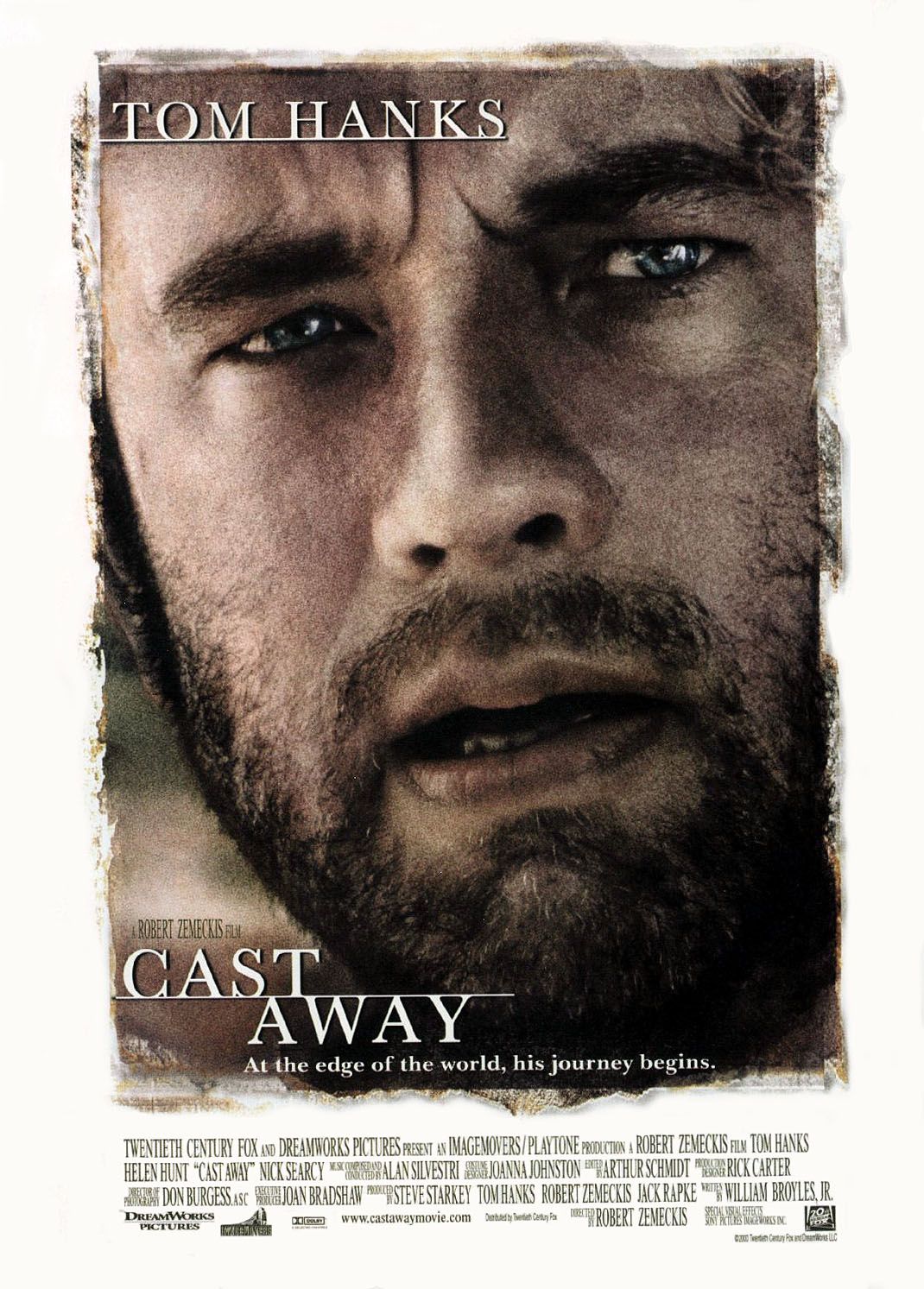 Cast Away stars Tom Hanks as Chuck, a FedEx employee who travels worldwide to check in on FedEx's global facilities. During one of his business trips, Chuck's plane crashes and he must survive alone on a deserted island.
Catch Me If You Can
is a story based on the early life of Frank Abagnale Jr. who before he had turned 19 had successfully conned millions of dollars' worth of checks as a Pan Am pilot, doctor, and legal prosecutor.
Catch Me If You Can
stars Leonardo DiCaprio as Frank Abagnale Jr., Tom Hanks as Carl Hanratty who is the FBI agent that pursues Frank, Christopher Walken as Frank's father, and is directed by Steven Spielberg.
A CIA operative hires a team of mercenaries to eliminate a Latin dictator and a renegade CIA agent.
The Shawshank Redemption follows banker Andy Dufresne (played by Tim Robbins) and his time serving his two life sentences for supposedly murdering his wife and her lover. During Andy's time in Shawshank State Penitentiary he befriends contraband smuggler Ellis "Red" Redding (played by Morgan Freeman) and finds solace and eventual redemption through acts of common decency.
Moneyball
Moneyball
stars Brad Pitt as Billy Beane, the general manager of the baseball team the Oakland Athletics. After the club loses three key players, Beane is forced to craft a winning team with a limited budget and resources. He turns to Peter Brand, played by Jonah Hill, who introduces him to advanced statistics and a new unconventional way to build a winning team. The film is based off the real-life Billy Beane and the Oakland Athletics during the 2002 MLB season, as well as the book written in 2003 under the title Moneyball: The Art of Winning an Unfair Game.
X-Men
The X-men films are based on the Marvel Comics mutant superhero team of the same name. Mutants are humans that possess a genetic trait called an X-gene that allows the individual to develop superhuman powers and abilities. The film series follows the X-men on their many adventures and missions. The series includes six films; X-Men, X2, X-Men: The Last Stand, X-Men Origins: Wolverine, X-Men: First Class, and The Wolverine. Scheduled to be released next year is the seventh movie in the franchise, X-Men: Days of Future Past.
Ghostbusters
Three unemployed parapsychology professors in New York (Bill Murray, Dan Aykroyd, and Harold Ramis) set up shop as a unique ghost removal service.
Scooby-Doo
After an angry break up, the Mystery Inc. gang are individually brought to an island resort to investigate strange goings on.
Garden State
Written and staring Zach Braff, this is the story of Andrew, a heavily-medicated actor who returns to his hometown in New Jersey after his mother's death. While home he meets and befriends a compulsive liar, Sam (Natalie Portman).
Thor
The powerful but arrogant god Thor is cast out of Asgard to live amongst humans in Midgard (Earth), where he soon becomes one of their finest defenders.
Thor: The Dark World
Faced with an enemy that even Odin and Asgard cannot withstand, Thor must embark on his most perilous and personal journey yet, one that will reunite him with Jane Foster and force him to sacrifice everything to save us all.
The King's Speech
The story of King George VI of the United Kingdom of Great Britain and Northern Ireland, his impromptu ascension to the throne and the speech therapist who helped the unsure monarch become worthy of it.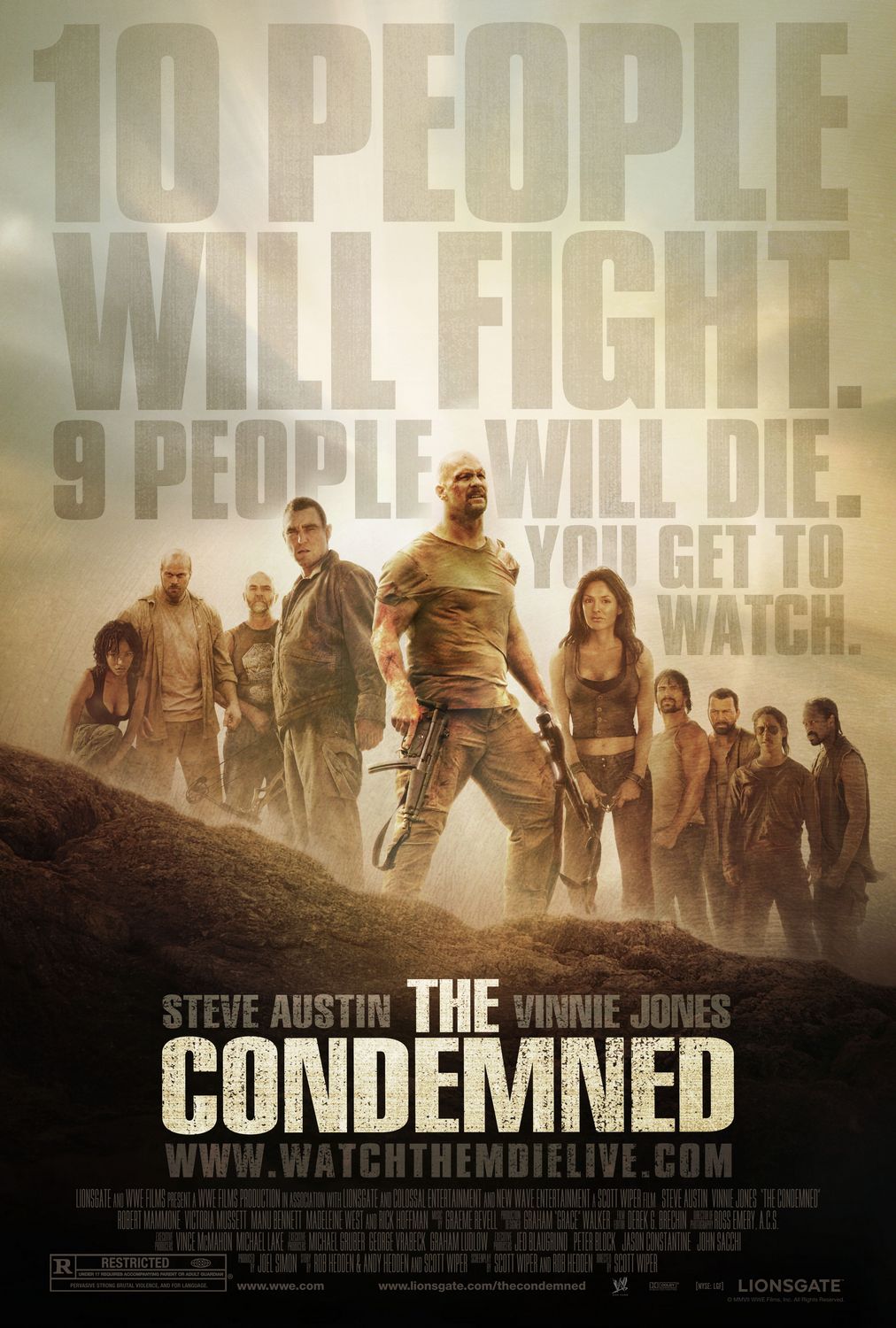 The Condemned
Jack Conrad is awaiting the death penalty in a corrupt Central American prison. He is "purchased" by a wealthy television producer and taken to a desolate island where he must fight to the death against nine other condemned killers from all corners of the world, with freedom going to the sole survivor.
The Hunger Games
Katniss Everdeen voluntarily takes her younger sister's place in the Hunger Games, a televised fight to the death in which two teenagers from each of the twelve Districts of Panem are chosen at random to compete.