Cody – This week for Throwback Thursday, we have decided to review a classic for many science fiction fans – Star Wars IV: A New Hope. This film from George Lucas stars MarkHamill as Luke Skywalker, an aspiring pilot who undertakes a galactic journey to save the galaxy from evil. Luke is helped by a number of characters on his quest, including the bounty hunter Han Solo and Princess Leia, played by Harrison Ford and Carrie Fisher respectively.
Chris - After re-watching A New Hope, the film fails to hold up to the expectations I had when I was younger. I felt very little compassion for any of the characters, which seemed quite flat and underwhelming, in particular Luke Skywalker (played by Mark Hamill). The film fails to give a true reason to root for Luke; he suffers no great loss or challenges in his journey. Yes, his aunt and uncle are killed at the beginning of the film, but the plot moves on quickly from this point. We never see Luke truly grieving for his loss; rather, he seems to accept it rather quickly.
Cody - It is not until the death of Obi-Wan Kenobi that we truly see Luke show any emotion for another character, and the scene fails to deliver any significant impact. Viewers who have seen the 3 newer films (The Phantom Menace, Attack of the Clones, and Revenge of the Sith) feel emotional impact to this death because these films explored Obi-Wan's life; they allowed the viewer to truly get to know Obi-Wan. A New Hope may have occurred after these films chronologically, but it was the first film of the series to be released. This prevents the viewer from gaining much insight into Obi-Wan's impact on the overall story, making the Luke-Obi-Wan relationship seem quite superficial and insincere when viewed solely from the one film.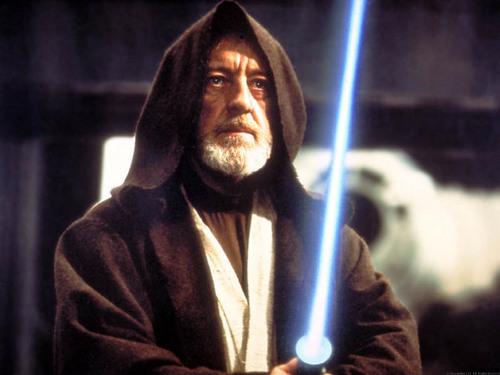 Chris – The film is still well known for its amazing story, one which I found to be particularly thrilling. However, I feel the film still does not live up to the expectations set out by its dedicated fan base. Nostalgia is what makes this film enjoyable; nevertheless, I can still appreciate what this film did for the industry and genre.
Cody – The acting is not particularly great in certain sequences, some of the jokes fall flat, and certain elements of the storyline still felt rushed (in particular Luke's quick ascension to Rebel pilot following Obi-Wan's death). However, the story is still what makes this film enjoyable - following a young man's journey throughout the galaxy in his pursuit from zero to hero.
Our Ratings
Chris - 7/10
Cody - 7/10